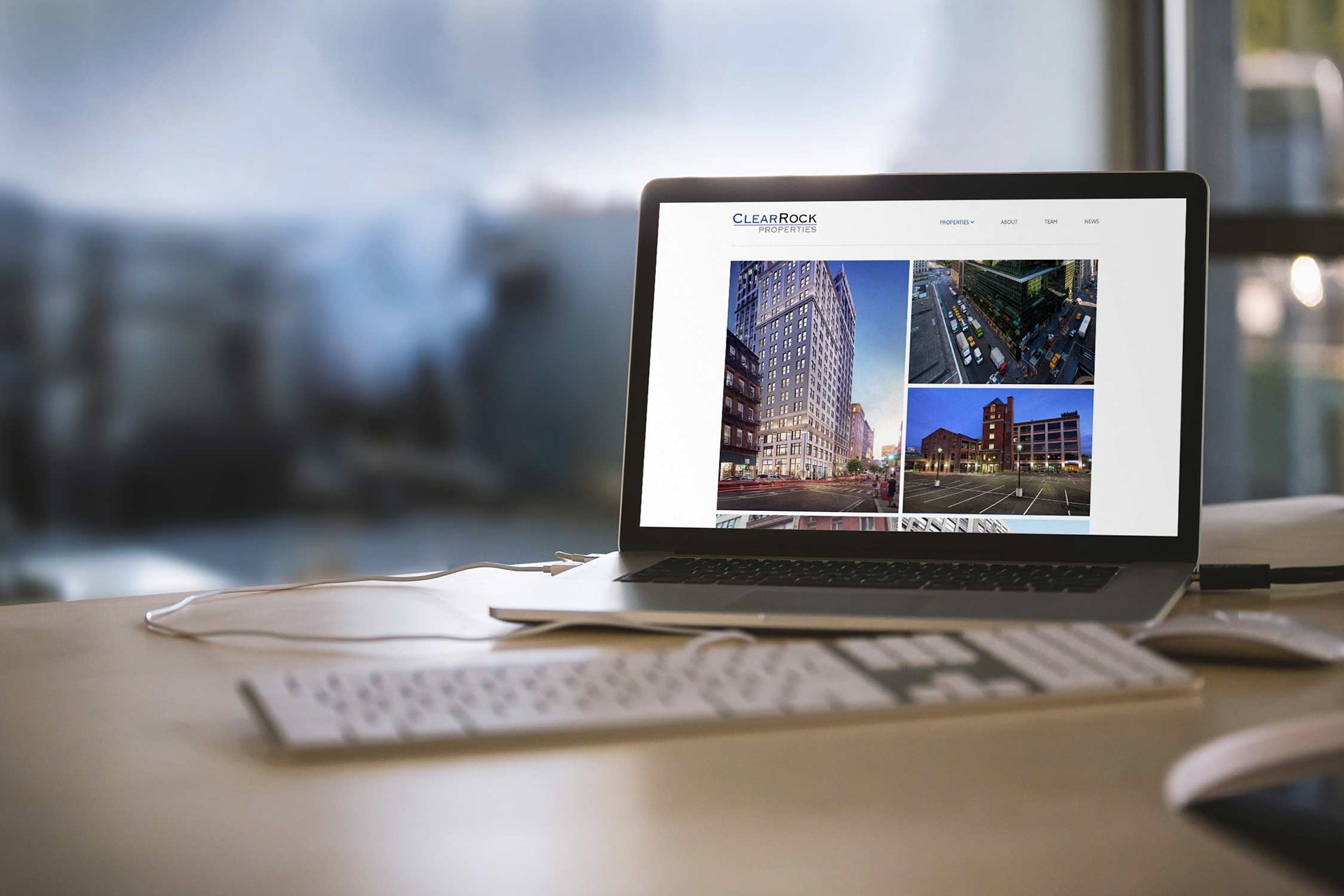 Clearrock properties
— Initial Ideation —
With an existing outdated website, lacking functionality, modernity and flexibility across multiple devices, ClearRock Properties required the design and build of a new website that included a client portal for the transfer of sensitive documentation.
The initial research indicated the main persona as a financial investor based within the USA, with an intent to confirm validity of ClearRock's claims. As a result, the initial concept presented their properties openly on the home page. The remaining pages were intended to be easily reached within two clicks from this page.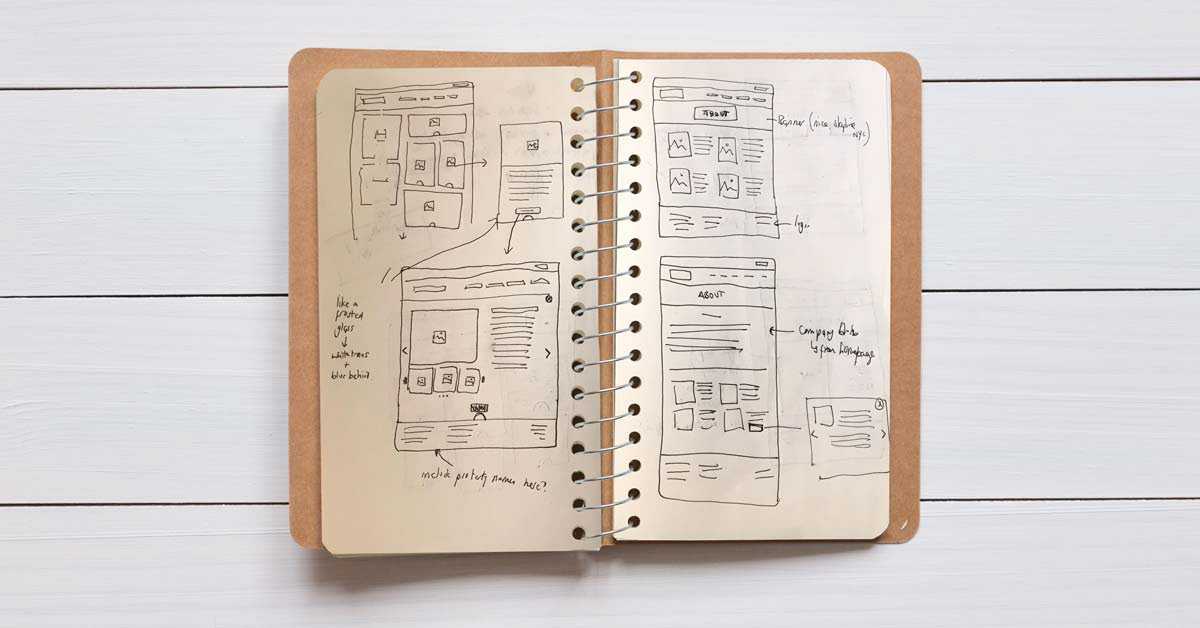 — WIREFRAME —
It was expected, due to the self proclaimed "difficult" nature of the client that many revisions would be required during the design. Although it was acknowledged that their understanding of design was limited, they wanted to be kept up to speed on the process.
Adobe Xd was adopted for wireframing. Not only was this program the preference of the developer, it enabled me to present the site design clearly and allowed the client to navigate around a wireframe via the interactive settings. This provided a clearer picture to the client of the potential final product and helped them feel involved.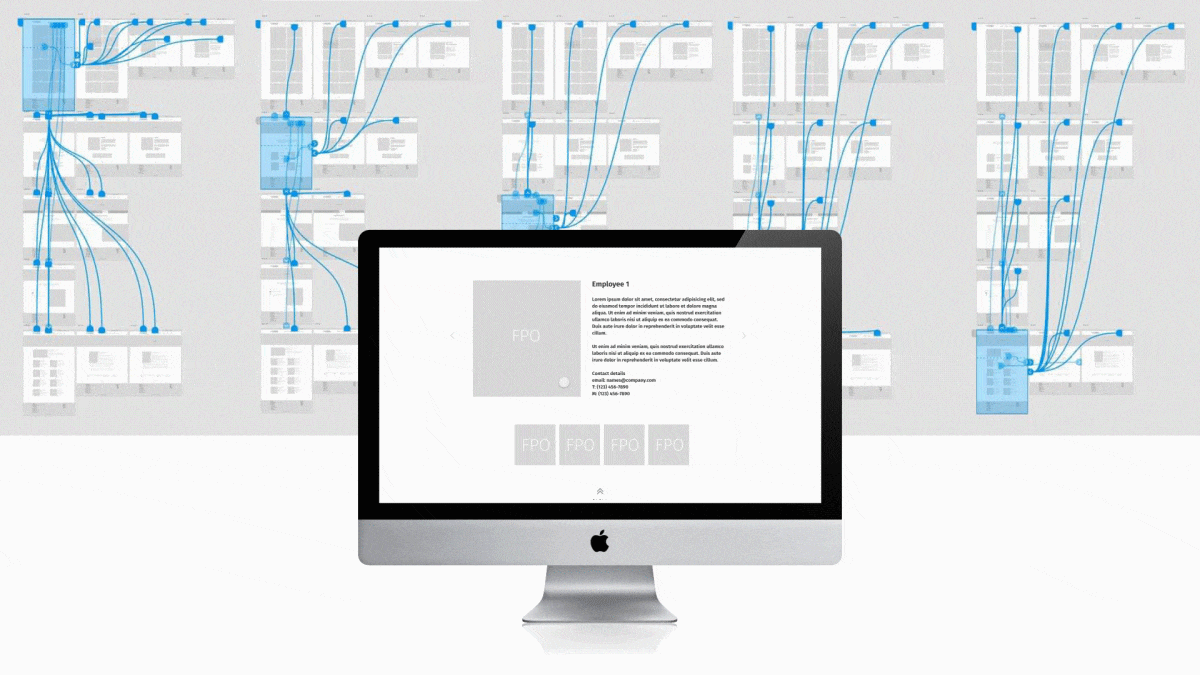 — Prototype —
Once the wireframe was finalized, the prototype was developed. With a "we know what we like when we see it" attitude, numerous rounds of revisions were expected.
This process was completed using Adobe Xd and interactive PDFs where required. Sharing clearly labelled and annotated documents via Dropbox allowed the client to easily understand the content and provide feedback. The color palette and font directions were informed through the company branding.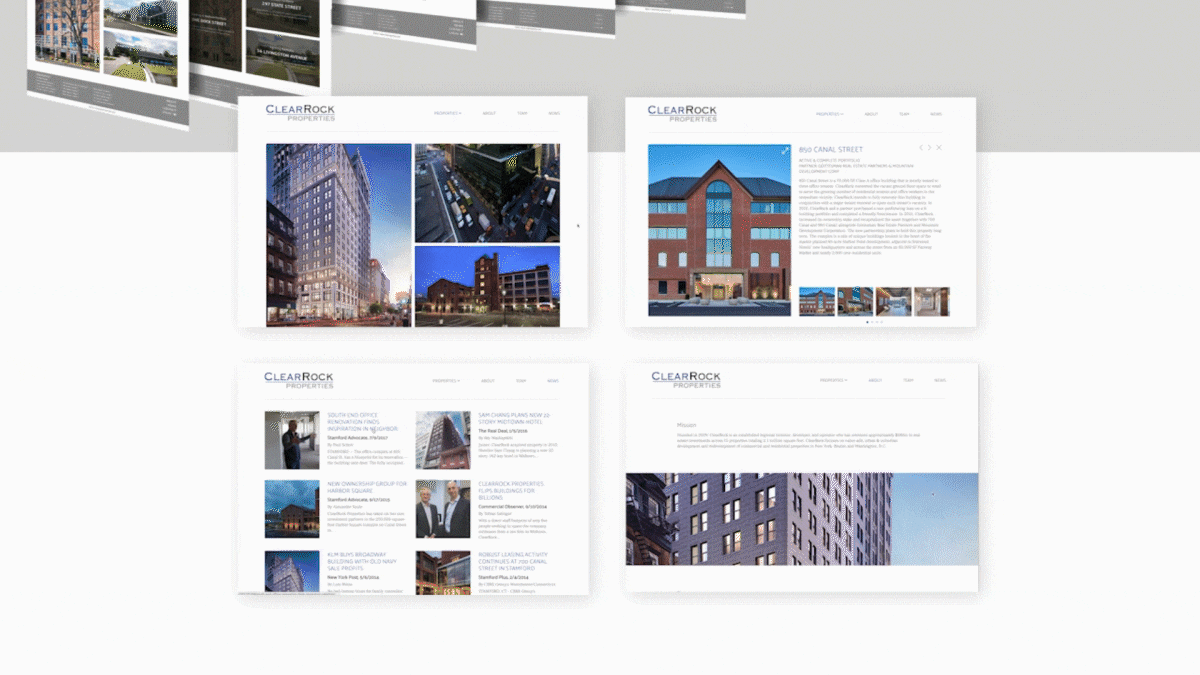 — Development —
The client wanted the site to be easily editable for updating news items and property content. Towards the end of the process, they also requested customer documentation to be added to the client portal as efficiently and easily as possible.
This project was realized with a developer, building the site on Wordpress. The backend interface was designed for ease of use to update content. A portal was developed, allowing the client to place customer documentation into secure folders in Dropbox, to be received by the customer in a fully branded, private portal via the website