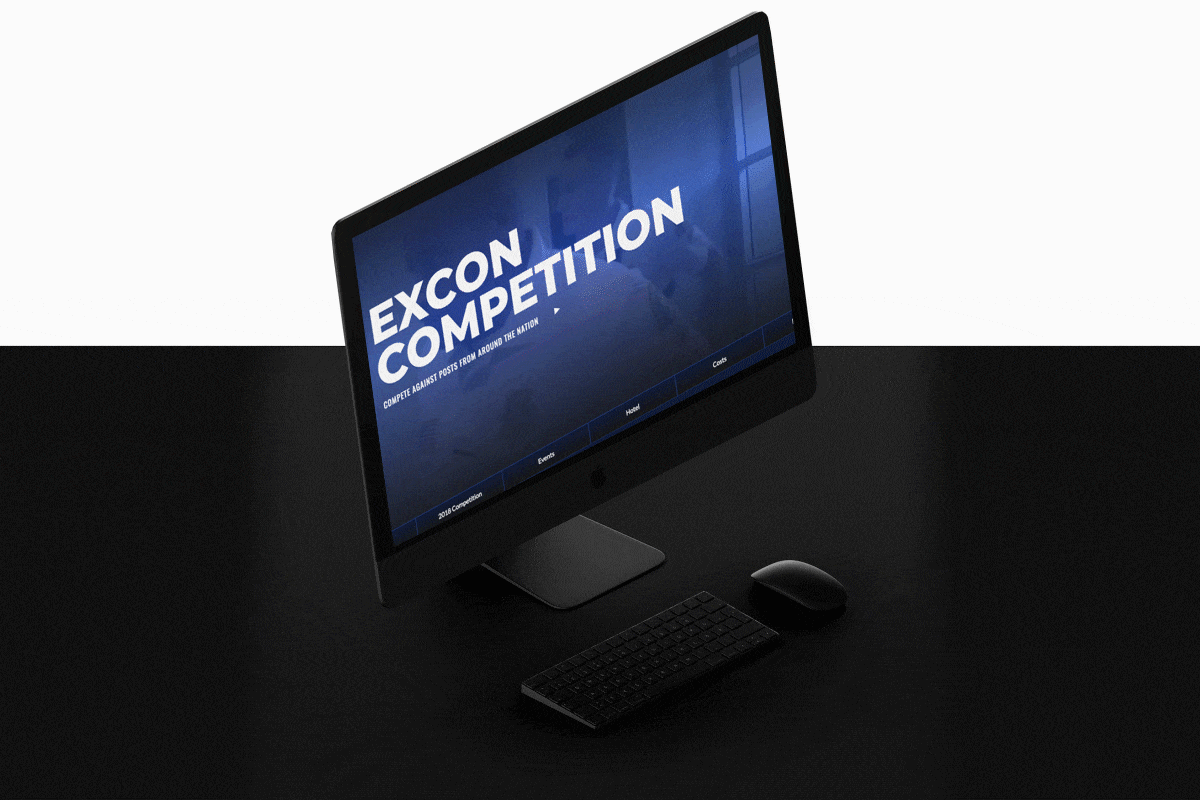 ExCon Brand & Website
ExCon is an national police explorer competition held in Las Vegas, where posts from around the country come to complete. The client, Metro Explorer (part of Las Vegas Metro Police Department), uses the proceeds from this competition to fund their entire program and events for the year. 
Brand awareness and a seamless online registration process was therefore paramount, to ensure their continued success and growth. 
Previous Content
The ExCon event had been held for a number of years resulting in a tired and outdated brand and website. This reflected poorly on the enterprise and no longer represented the event.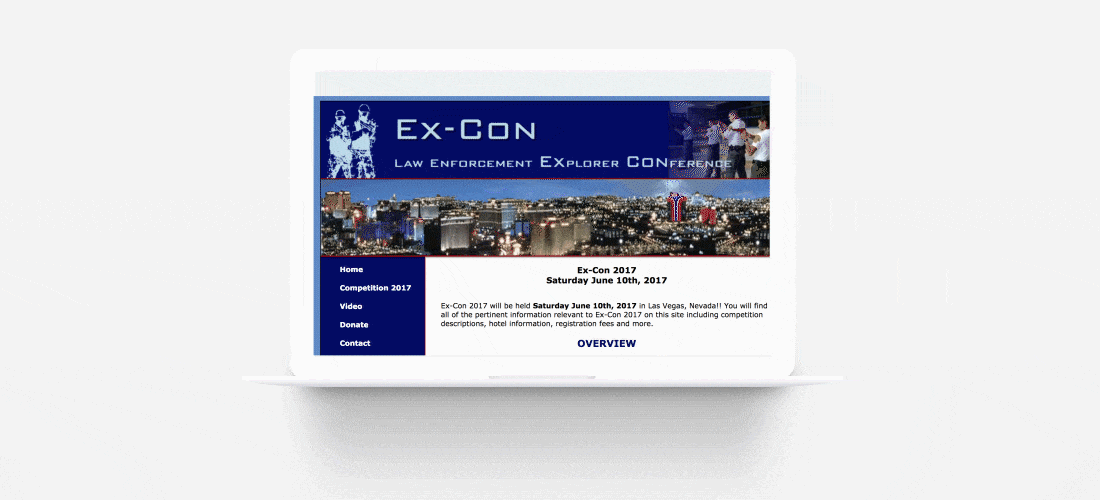 Branding
Logo, color & Iconography
The project was completed in collaboration with one other designer. It began with a brand refresh—creating an action oriented logo and a new color palette that captured the feel of a law enforcement competition.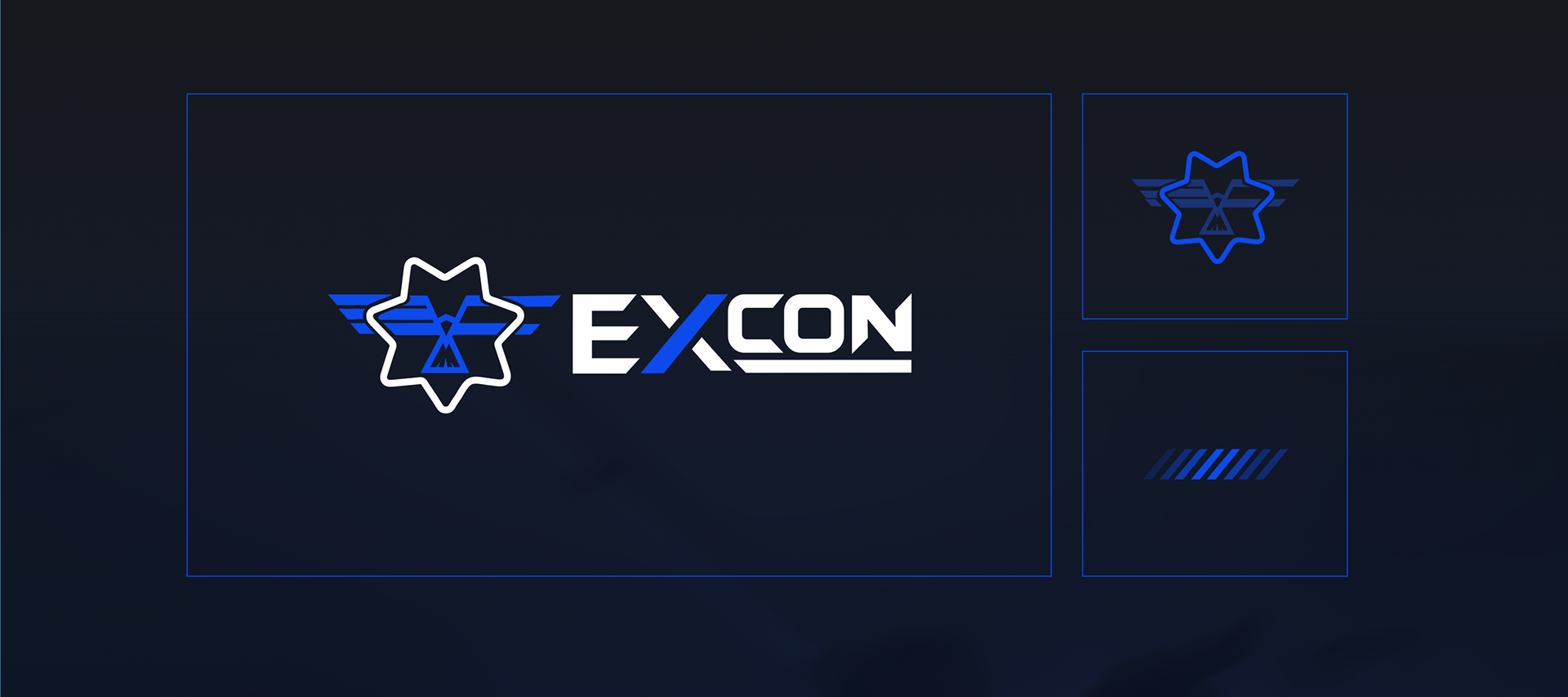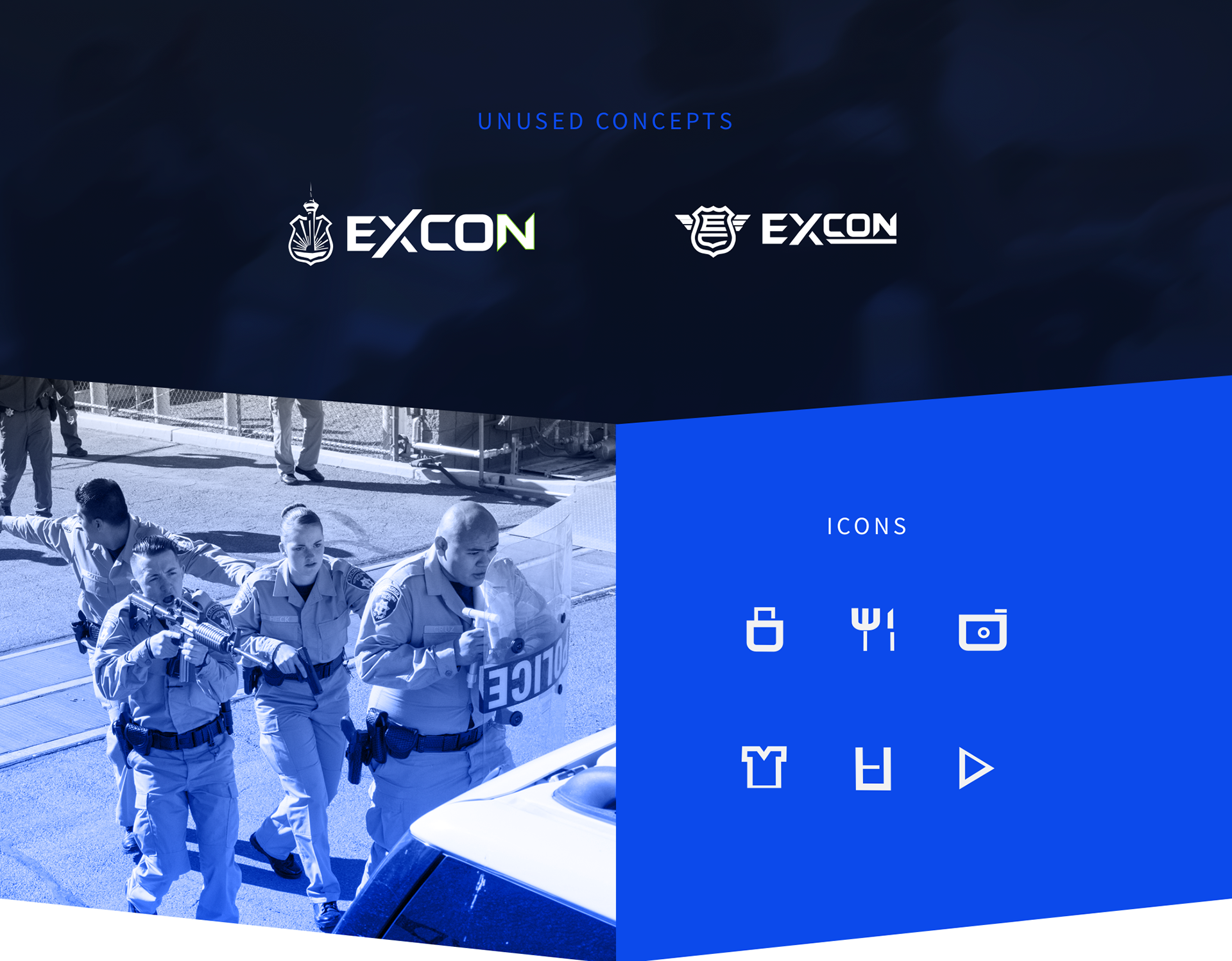 WebSite
User Experience
Elements of UX were implemented on the onset. Interviews were conducted with stakeholders while video-capturing their interaction with the old site to determine current concerns. Personas were also created to maintain focus during the design process. The personas deemed most important included:
Wireframe
A wireframe of the one page scrolling site was created in Sketch to set out the structure and flow of the site. This was presented to the client via the InVision app. for approval before moving further into the project.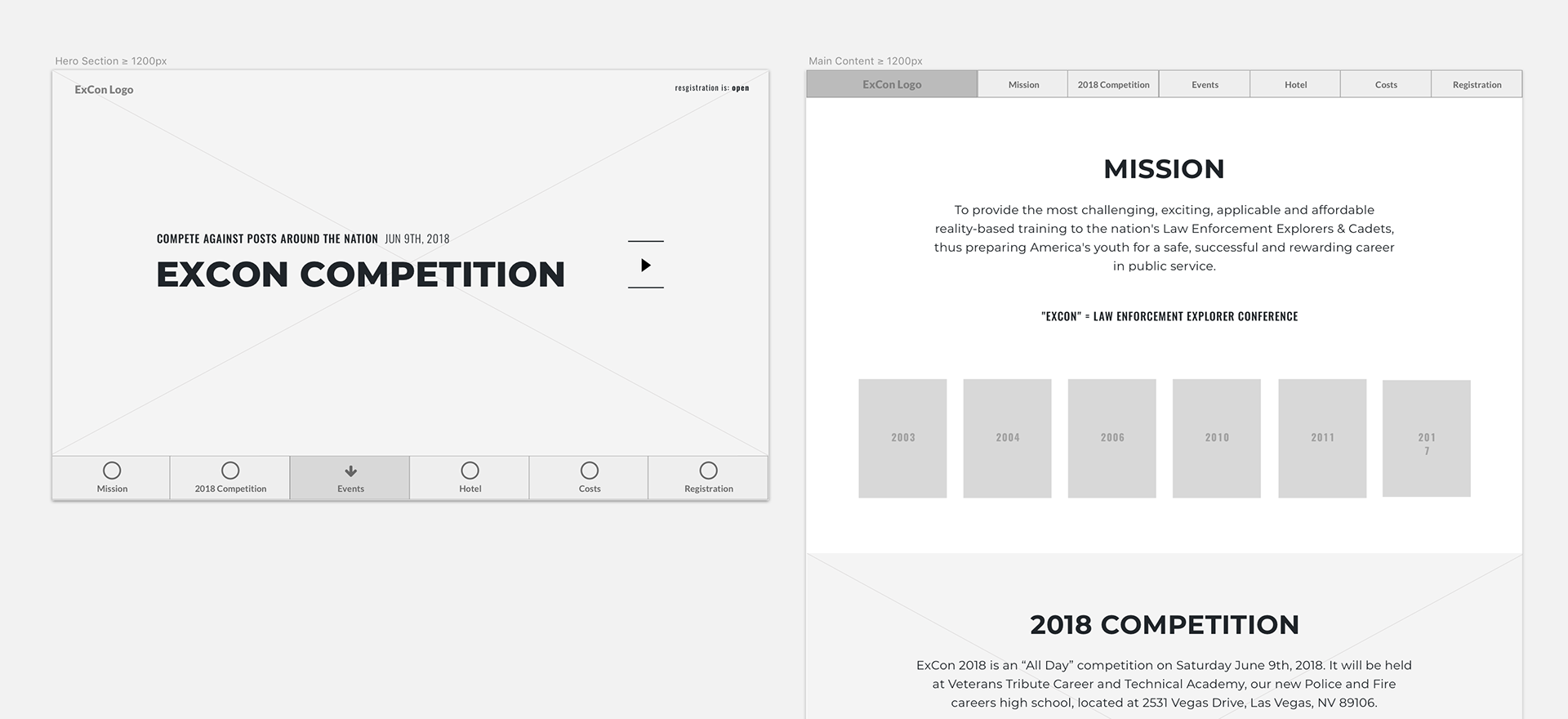 Prototype
Once the wireframe was approved, the prototype was developed. The client provided video and photography that were incorporated into the new brand style.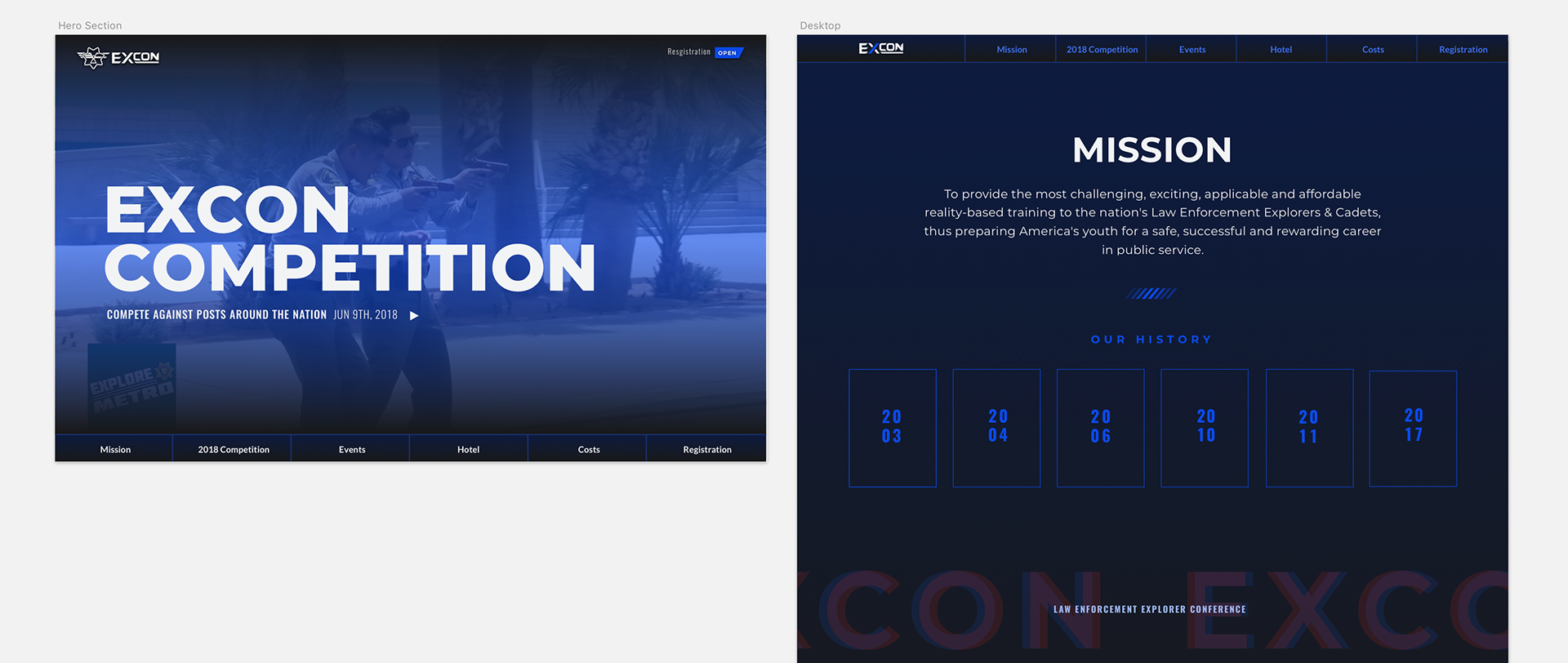 Development
The site was built by a developer, working closely with clear lines of communication to achieve the most from the design. Videos were provided to easily explain different interactivity proposed across the site as well as notes and annotations. 
Each section was carefully optimized to look good at all screen sizes. Some sections were completely redesigned, specially for a mobile environment.