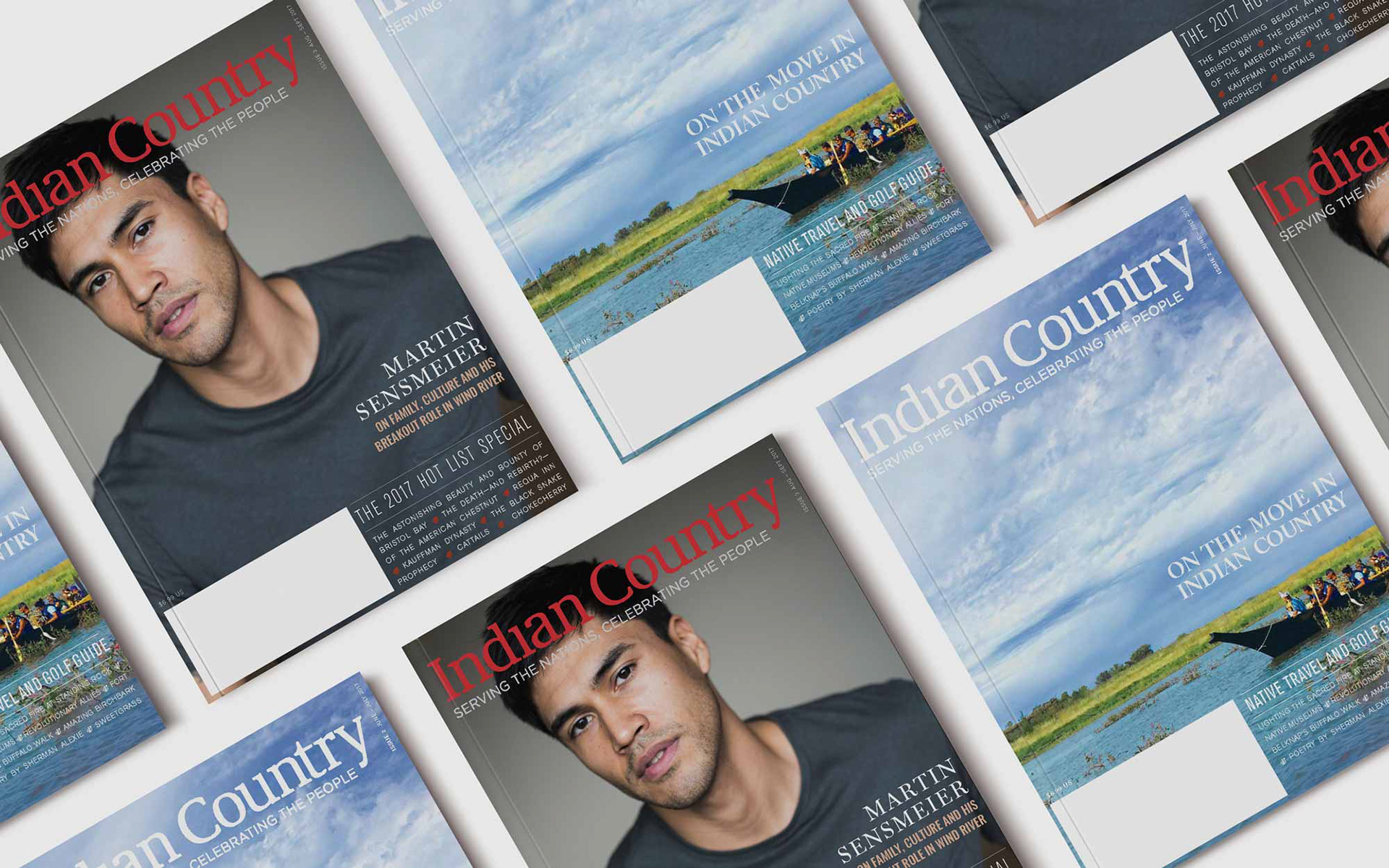 INDIAN COUNTRY MAGAZINE

— PROJECT BACKGROUND —

A bi-monthly print and digital lifestyle magazine for the Native American community. Art directed, designed and daily managed, with a close working relationship to the senior editors.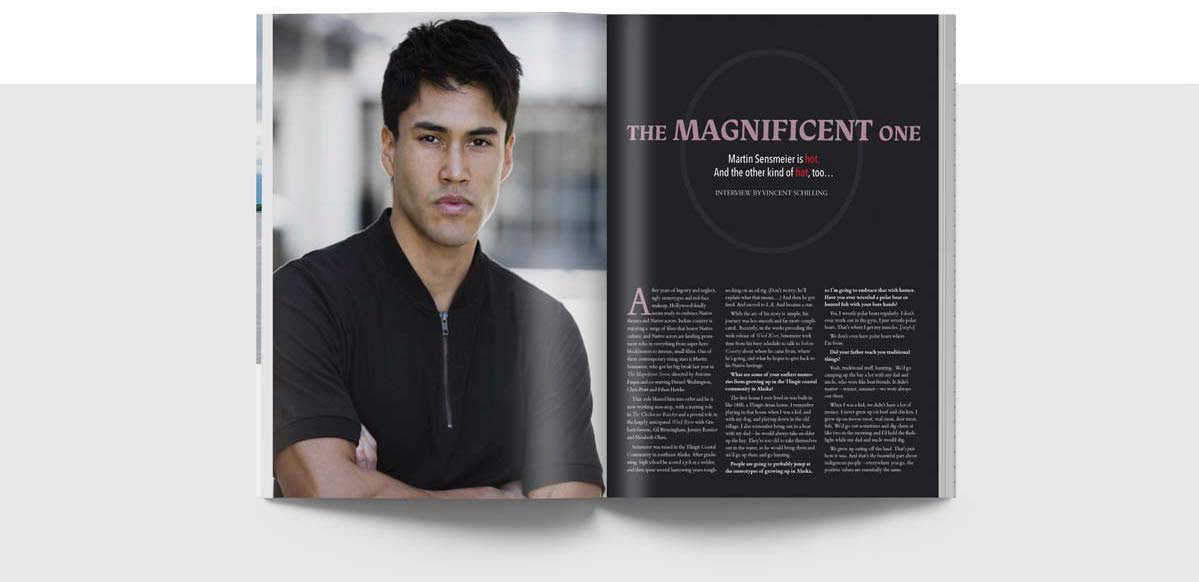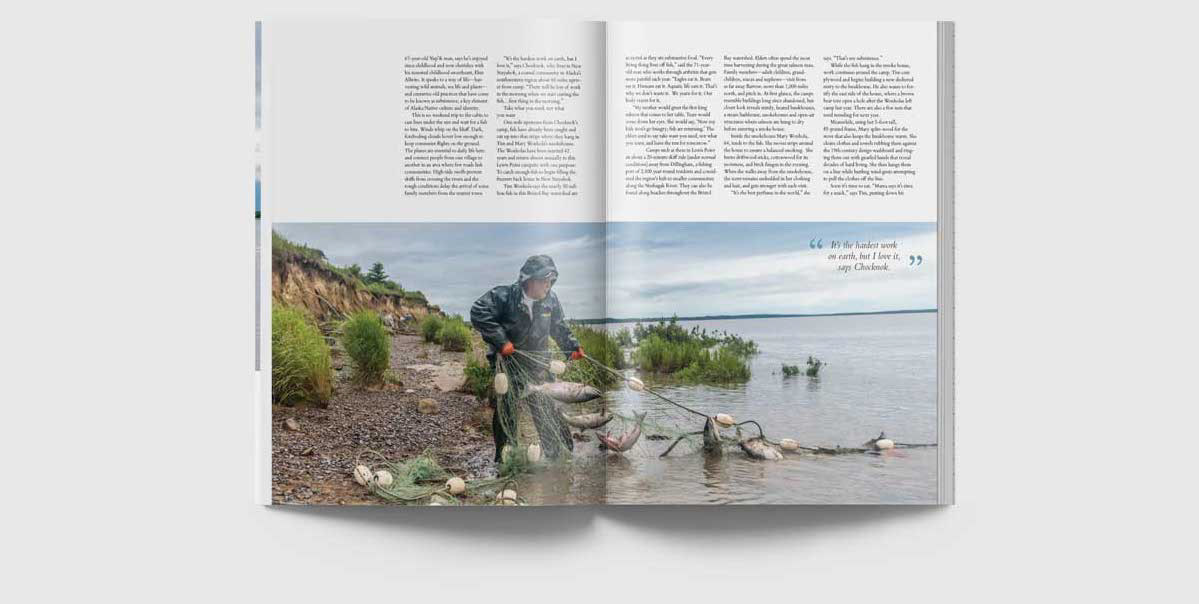 — ART DIRECTION —

Throughout each issue, a careful balance of appropriate typography, graphics and imagery were used to represent and enhance each article, with particular intention to the aesthetics and preferences of the readership. Featured articles were designed as stand alone compositions, while regular features were styled within templates, enabling readers to easily locate their position and recognize sections of interest within the magazine.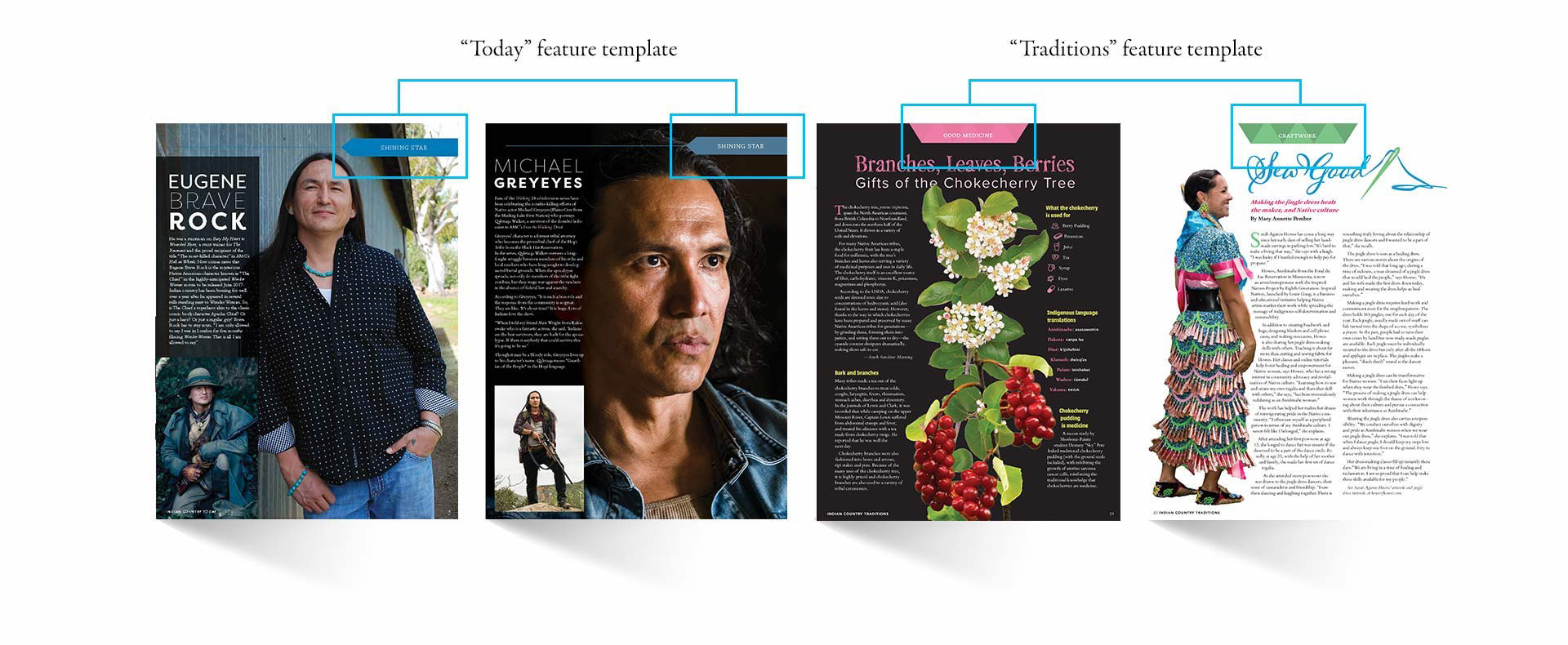 — DESIGN MANAGEMENT—
Time restrictions and anticipated late delivery of content were determining influencers in the production process, with the focus to reduce bottlenecks by setting out clearly defined roles and procedures. Such procedures included the sharing of documentation via a secure file sharing and collaboration service, and a clearly structured reviewing process carried out on Adobe InCopy CC. This enabled editors to make copy edits themselves, with the design team retaining control of the master documentation.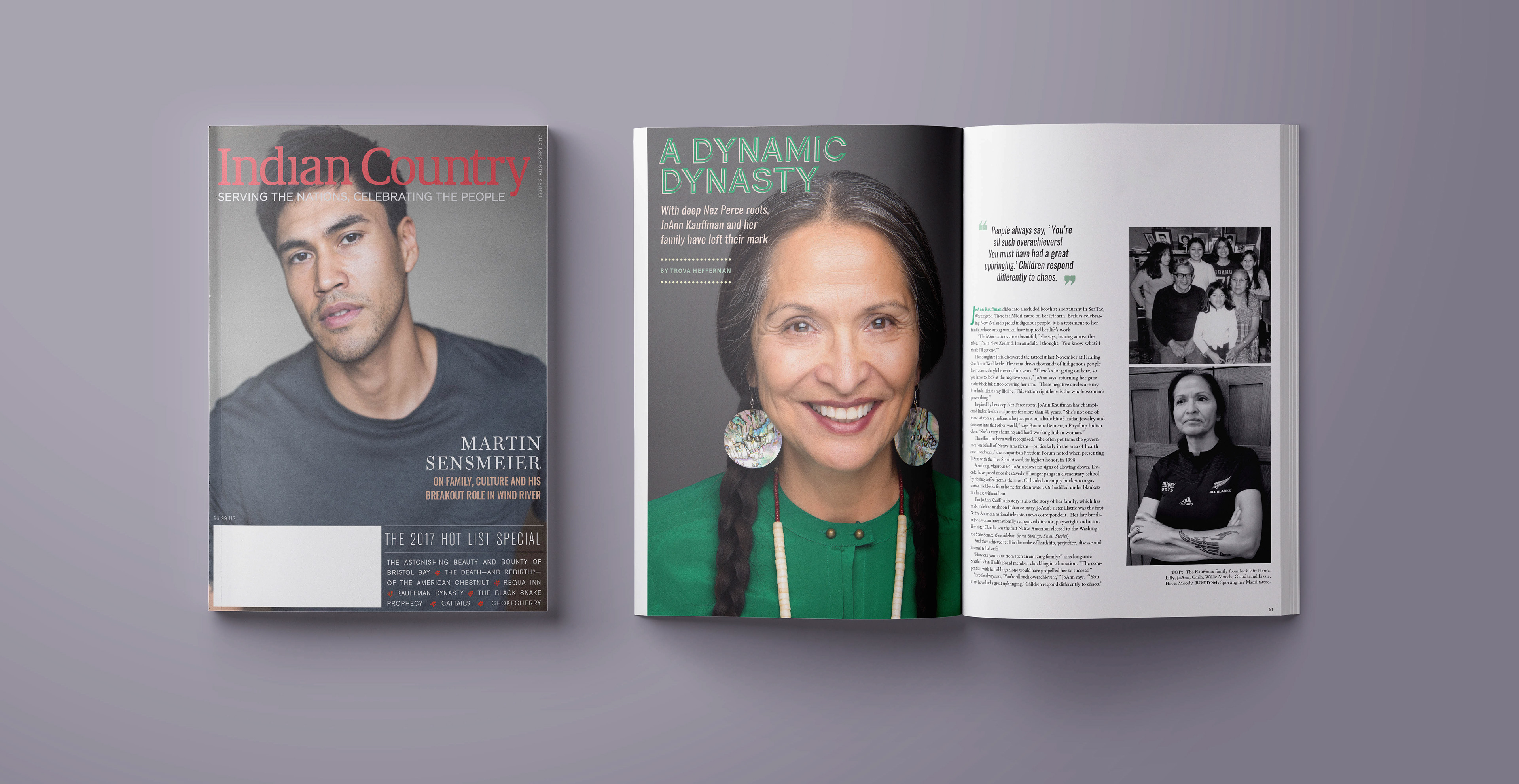 — DIGITAL —

Each issue had a digital companion, comprising of the same articles, updated for vertical scrolling and the inclusion of additional interactive imagery and video content. The production of the digital version was created on the Mag+ plugin for InDesign CC and available for tablet devices via iTunes.