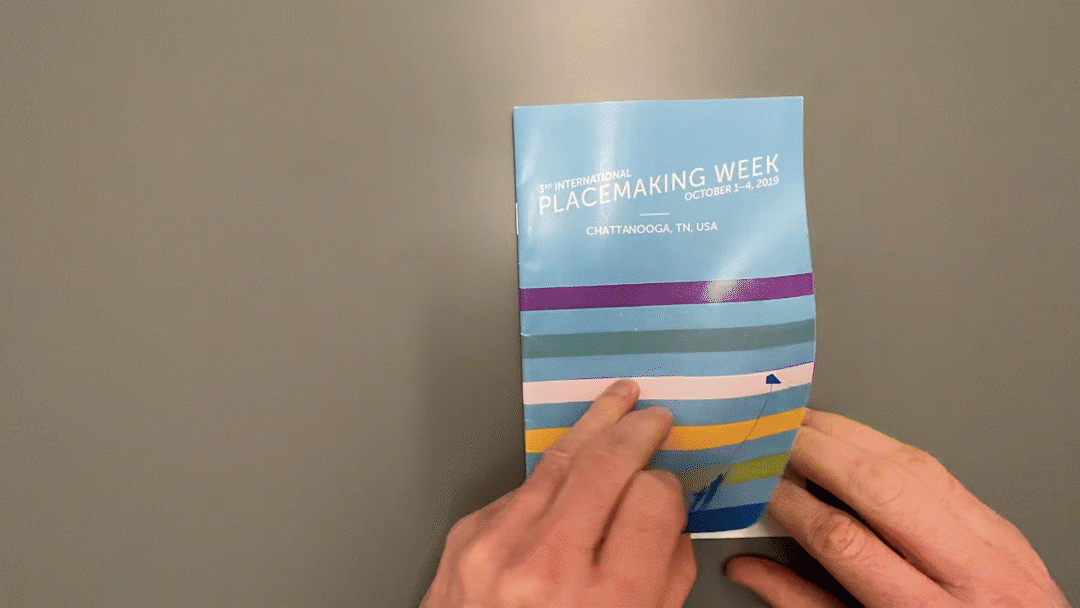 Project for Public Spaces (PPS) held a placemaking conference in Chattanooga TN. The client required a brand concept to be developed for the event and its implementation in all of the collateral items.
The graphic theme for the event materials were inspired by an artwork from Chattanooga artist Brian Behm. The artwork itself was incorporated with his approval and used in the program.

The graphic lines and colors of the artwork were blended with the PPS branded "graphic people". The elements of the color palette were then used to designate specific events and/or locations.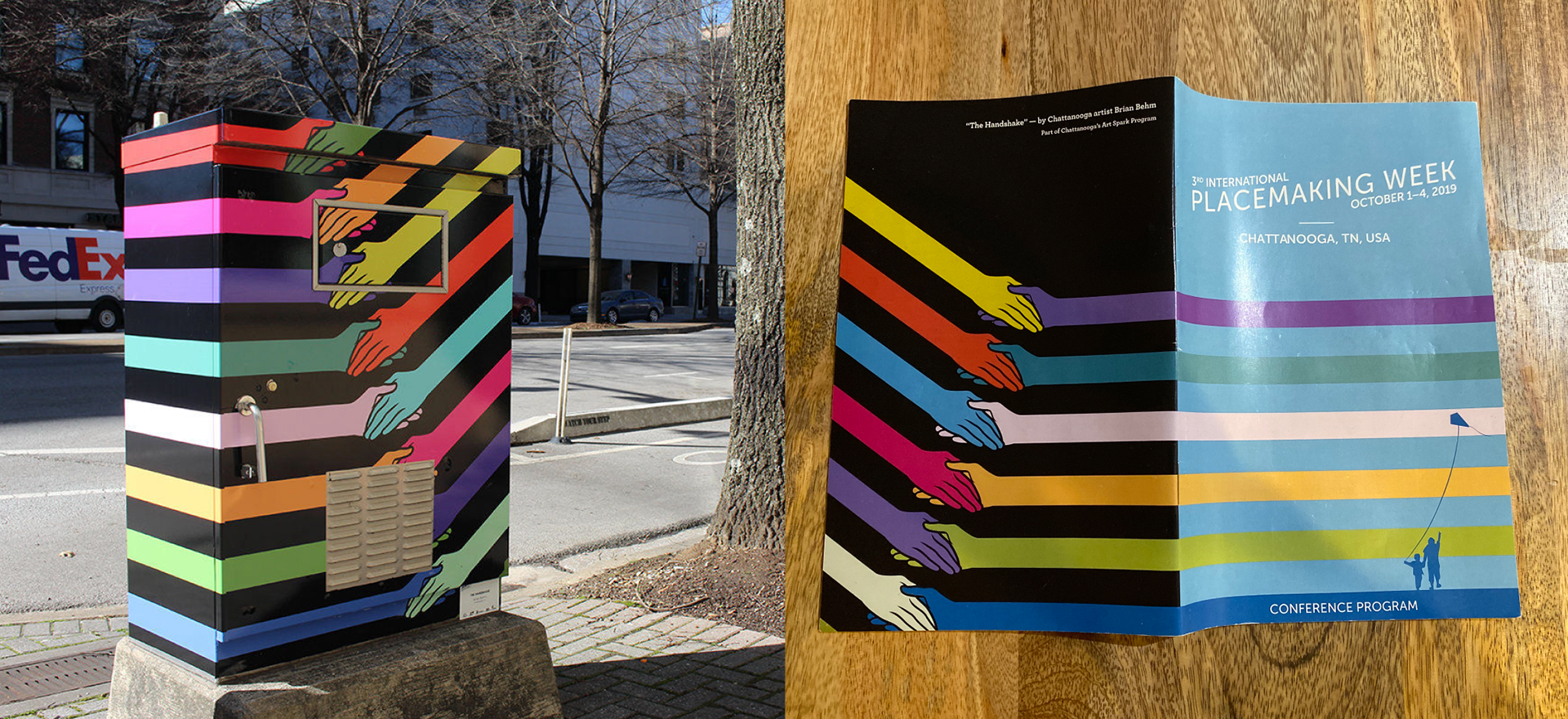 The collateral created for the event included:
Program • Wayfinding • Pull up banners • Flags • Banners • Tickets • Tote Bags • Water Bottles • Screensaver • Socal media banners